Besides the 'physical' ANIDO fair, a digital component will also be added. An online 'meeting place' between visitor and exhibitor to look for specific products, services and solutions, to make new connections and to watch our 'meet the experts' sessions live and deferred.
Download the Anido App!

ANIDO Digital is, besides the desktop version, also available via our app. Even if you visit ANIDO physically, our digital version can be of service to you. Here you can discover what our exhibitors have to offer, keep an overview of your meetings and 'Meet the expert' sessions and navigate through our digital floor plan. The app also enables you to match your interests  with the solutions offered at the trade show. In short, the ideal tool for an efficient visit to ANIDO.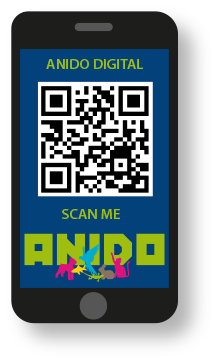 How to register for ANIDO DIGITAL ?

Registrations for ANIDO DIGITAL are done through the same channel as regular visitor registrations. This means that your registration is valid for both a physical visit and a digital access (provided that you indicate during your registration that you also want access to ANIDO DIGITAL).
ANIDO DIGITAL goes online one week before the fair and remains available afterwards for follow-ups and re-experiences. In the week prior to ANIDO you will receive the invitation to log in digitally and complete your account.
Anido digital in brief:


ANIDO will be reinforced with a digital environment, running from 1 week before to well after the end of ANIDO
Each exhibitor will have its own company page with relevant information and their contact person at the trade show
Visitors can make a physical appointment at the fair and/or a digital appointment with exhibitors
Based on your interests, you can get in touch with exhibitors that are offering the relevant products for you
Meet the Expert sessions can be followed online during ANIDO Digital LIVE on 4 & 5 September or on demand after the fair.